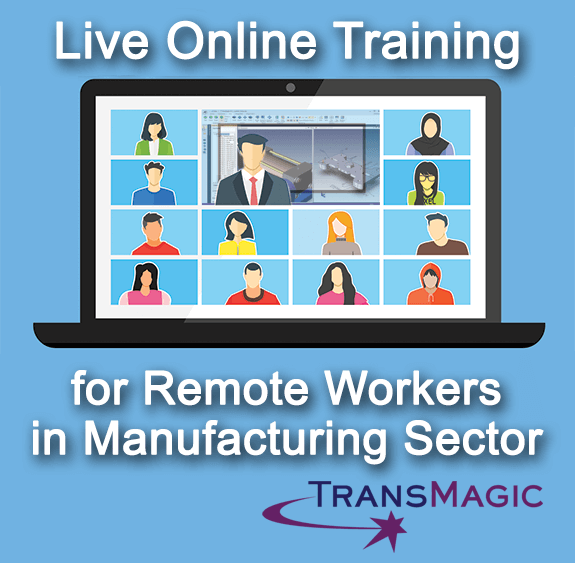 TransMagic is offering Live Online Training for remote manufacturing industry workers affected by the COVID-19 virus. These Zoom sessions will last a total of 60 minutes each, with the first 40 minutes consisting of instruction, and the remaining 20 minutes reserved for Q & A.
Since the training will be focused on the TransMagic eval, it will cover SUPERVIEW (for opening, viewing and inspecting CAD files), MagicHeal (the add-on for doing CAD model repair) and MagicCheck (the add-on for comparing CAD models, including revision and validation analysis).
Class Times
All classes will begin at 11:00 AM Pacific time, 12:00 PM Mountain, 1:00 PM Central and 2:00 PM Eastern
Dates / Subjects
May 7, 2020 – Class 1 – Opening, Viewing CAD Files, Saving Output
May 12, 2020 – Class 2 – Interrogating and Dimensioning
May 14, 2020 – Class 3 – CAD Repair (Including Lite Repair, Full Repair, and MagicSurface)
May 19, 2020 – Class 4 – CAD Model Comparison (Revision Analysis and Validation Analysis)
May 21, 2020 – Class 5 – TransMagic Tips and Tricks, and answers to sent in questions
Sign Up
Click this link to sign up for the online training
If you have usability questions you'd like us to address in this training, feel free to send them in to social@TransMagic.com.
To learn more about TransMagic's 90-day complimentary software offer, see this link.
To access the TransMagic Eval Video Training, see this link.