TransMagic Products & Product Wizard
The Product Wizard is currently unavailable. Please see product descriptions below. 
TransMagic SuperView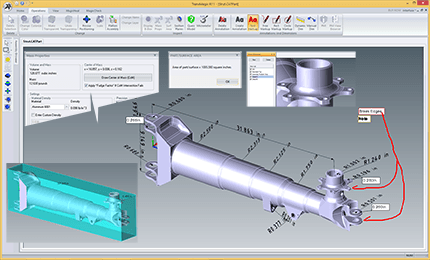 Perfect for interactive viewing of 3D CAD files, complete with PMI / MBD information, the ability to interrogate, markup, measure and add dimensions, delivering superior accuracy for job quotes and the shop floor. Outputs optimized polygonal formats such as 3DPDF, WebGL, Obj and STL. Visit the SuperView page.
TransMagic PRO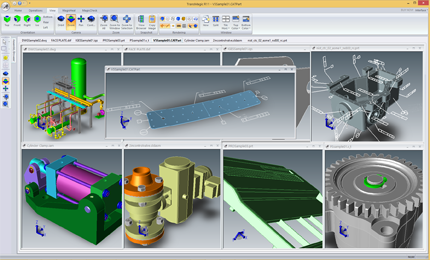 Visualize, Query Convert – read all 3D Formats, Automated Repair and Conditioning, Viewing and Analysis Tools for Measurement and Mass Properties, Read PMI / MBD Data, Assembly Restructuring, Polygonal Reduction, Output to Polygonal and Neutral CAD Formats. Visit the PRO page.
TransMagic EXPERT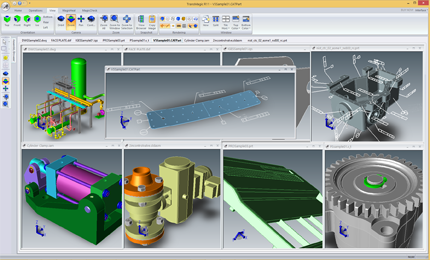 Reads and Views all major 3D CAD formats, view and manage PMI / MBD data, dimension & measure for quotes, stitch surfaces into solids, and output polygonal data as well as neutral CAD formats (STEP, IGES, Parasolid, ACIS, etc.) and native CAD formats (CATIA, JT, etc.). Visit the EXPERT page.
TransMagic MagicHeal Add-on

The MagicHeal Add-on for TransMagic provides advanced geometry repair. Quickly and easily visualize problem areas and heal geometry that would otherwise take hours or days to diagnose and repair. Replace bad or missing surfaces and stitch all geometry into a watertight solid. Optimize geometry for downstream CAD applications. Visit the MagicHeal page.
TransMagic MagicCheck Add-on

TransMagic MagicCheck software quickly opens all major 3D CAD formats, including point data, to compare against the source CAD model and analyze accuracy. Revision Analysis shows you what changed and where it changed. Validation Analysis validates models for aerospace validation processes such as Boeing's D6-51991 and AS9100. Produce revision, validation and point-to-part inspection reports for quality control processes. Find errors early while they are still manageable. Visit the MagicCheck page.
TransMagic MagicBatch Add-on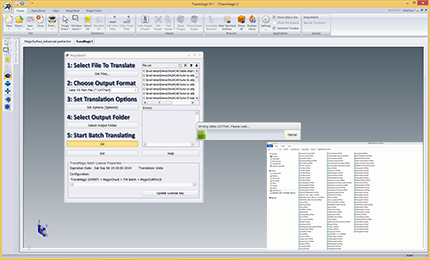 TransMagic MagicBatch allows you to translate thousands of files per hour to the CAD or polygonal format of your choice with access to a wide range of geometry and version read/write settings for optimized results. MagicBatch saves you the time of manually opening and saving individual files, and waiting for models and assemblies to render. Files can optionally be repaired as they are being translated. Visit the MagicBatch page. 
PowerPack for SOLIDWORKS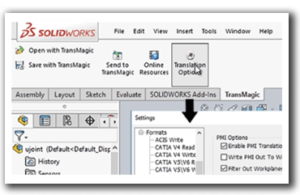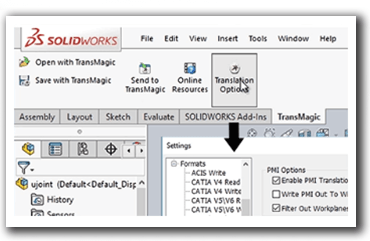 Right from the SOLIDWORKS interface, access additional formats and translators for increased CAD Read and Write capabilities, to reach additional customers. Access TransMagic repair tools from within SOLIDWORKS. Send selected files to TransMagic standalone for further processing when necessary. Visit the PowerPack for SOLIDWORKS page.
PowerPack for Inventor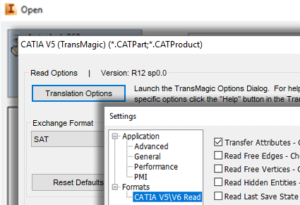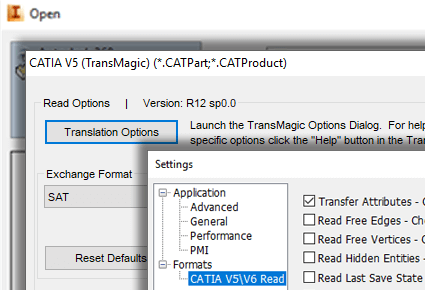 Access TransMagic's formats and versions from within Autodesk Inventor, giving you access to more internal and external customers. Tune settings for each format to achieve best possible results for downstream CAD applications. From the Inventor menu you can also access TransMagic's automatic repair tools. Visit the PowerPack for Inventor page.
TransMagic COMMAND
 
Simultaneously translate to multiple CAD formats automatically to address the file conversion needs of entire design and engineering departments. COMMAND is an enterprise tool that makes translation problems a thing of the past; no longer do your highly qualified personnel have to wait to get the files they need. Learn more about TransMagic Command.
Your content goes here. Edit or remove this text inline or in the module Content settings. You can also style every aspect of this content in the module Design settings and even apply custom CSS to this text in the module Advanced settings.
Roll Forming Corporation
It does what it's supposed to do. It's not complicated and I don't have to re-create parts that already exist.
– L. S., Roll Forming Corporation
Desktop Engineering
TransMagic is on a mission to make engineering data exchange more efficient and less costly.
– J. G., Desktop Engineering
ProNor AS
After many problems with files translation we tried TransMagic and successfully converted a very large surface model of a Norwegian oil rig to a solid model that we can now open in SolidWorks. TransMagic has done a tremendous job for us.
– J. I., ProNor AS