TransMagic Blog
The TransMagic blog focuses on material to make you more productive with TransMagic and your other tools and procedures.
Blog List and Blog Index
If you can't find the blog you're looking for, please check out our Blog List, which lists out each blog by title in chronological order, or try our Blog Index, which sorts blogs based on subject category. 
If there's a topic you'd like to see here, let us know! Reach us at social@transmagic.com.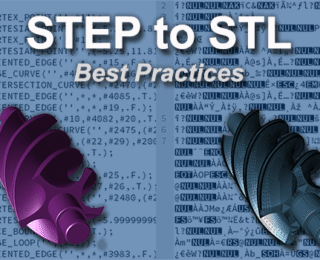 STEP to STL is a popular translation workflow. Let's look at what this entails, and best practices. STEP STEP is a CAD Brep format developed in the 1980s as a successor to IGES, and like IGES is a neutral CAD format. STEP files can vary in quality depending on what...
read more